This is a basic web presence to validate you, your business, your organization. For the base price of $150, get a professional website complete with a content management system that makes it easier to update content and keep it fresh. (plus hosting – $10, $15 or $20 a month plans)
Included in the Basic Plan
Responsive website – looks good on all devices.
Your Name or Logo.
Base your website on the designs for the Basic Plan (below).
Home page with your content and images. (1 image and 1000 characters included)*
Contact page with your contact info. (1 image and basic contact info included)*
*Extra content added to the website by me – $35 an hour. Added design elements and functionality will be quoted individually.
Templates
View the Basic Plan templates below. (click image to view in same window/tab)
2015 Theme is a clean looking template to promote you or your business.
View in New Tab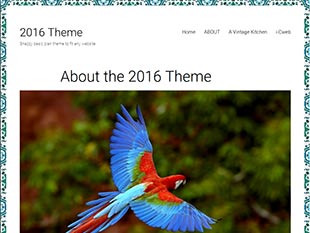 2016 Theme is a snazzy template that can be scaled up easily.
View in New Tab
---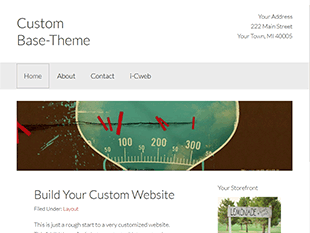 Custom Base Theme is a great start to an advanced website.
View in New Tab
The Omega Theme is a template that features your own logo.
View in New Tab
---
---
---
---
Get the Basic Plan
*Your name and email is all the form below requires, and then we can talk about your new website.

---
Ready to get your mobile-friendly website? Then just click a link below to purchase and we can get started.
Purchase the Basic Plan for $150. (Pay with a credit card)
Purchase the Basic Plan for $150. (Pay with Paypal)