The best plan is a nicely customized website just for you. Choose one of the slick best plan themes, add your own colors, logo, images and content to make a striking web presence. (plus hosting – $10, $15 or $20 a month plans)
Included in the Best Plan
Basic and Better Plan features
Responsive website – looks good on all devices.
Your Name or your logo.
Base your website design on the Basic, Better, or Best templates.
Home page with your content and images. (5 images and 1500 characters included)*
Contact page with your contact info.
About Us page with your content and images. (5 images and 1500 characters included)*
Google map included on Contact page.
Sidebar widget to place business hours, extra info, whatever.
PLUS+
What's new page or a page that's website specific – Blog, gallery, events list, food menu, products, art. Anything that your business needs to display to site visitors. (4 images and 1000 characters included)*
Update and add content to your website yourself. Online admin with personalized instructions (text, PDFs, video) in the admin to guide you.
Contact page with list of contacts, map, address, emails, etc..
*Extra content added to the website by me – $35 an hour. Added design elements and functionality will be quoted individually.
Templates
View the Best Plan templates below. (click image to view in same window/tab)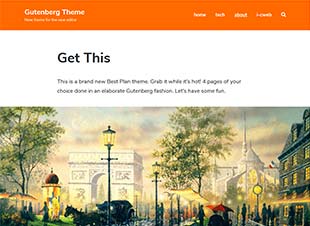 Gutenberg Theme equipped with many built-in Gutenberg features. The adventure has just begun.
View in New Tab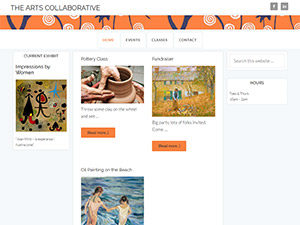 Arts Collaborative artistic website design for art .orgs, for any creative non-profit and business.
View in New Tab
---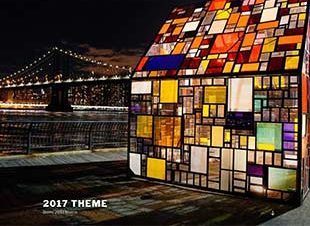 2017 Theme is a lovely, mobile-friendly theme. Add a full size image or video on the front page.
View in New Tab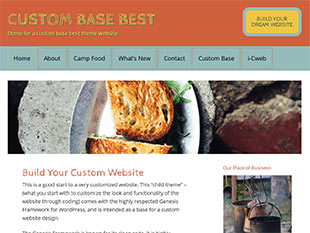 Custom Base Best Theme an advanced website with extra features and lots of style options to suit.
View in New Tab
---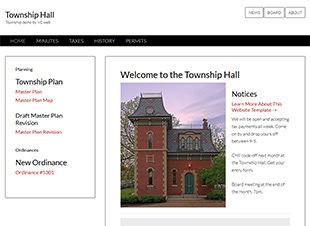 Township Hall designed for townships, excellent style/advanced function for any type of website.
View in New Tab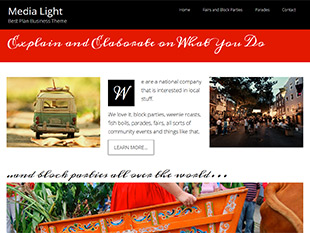 Media Light Theme a beautiful website for any type of business with many design features.
View in New Tab
---

With just the base price for the Best Plan – $500, we can get started on an amazing website. Really make it look good. Add some content, pictures, style it (colors, fonts) so it suits you. Then, if you find you'd like to add to it, no problem. With the WordPress Content Management System on all sites – basic, better, best, we can add almost anything to your website and scale it up to extreme levels.
---
---
---
---
Get the Best Plan
*Your name and email is all the form below requires, and then we can talk about your new website.

---
Ready to get your mobile-friendly website? Then just click the link below to purchase and we can get started.
Purchase the Best Plan for $500. (Pay with a credit card)
Purchase the Best Plan for $500. (Pay with Paypal)