Great theme for high-end limo service. I created this website for an imaginary limo service in Atlanta that specializes in the film industry. Probably big business in Atlanta at this point. A lot of TV is shot in Georgia because of tax breaks offered by the state. This theme can be used for any type of site, or any type of car service.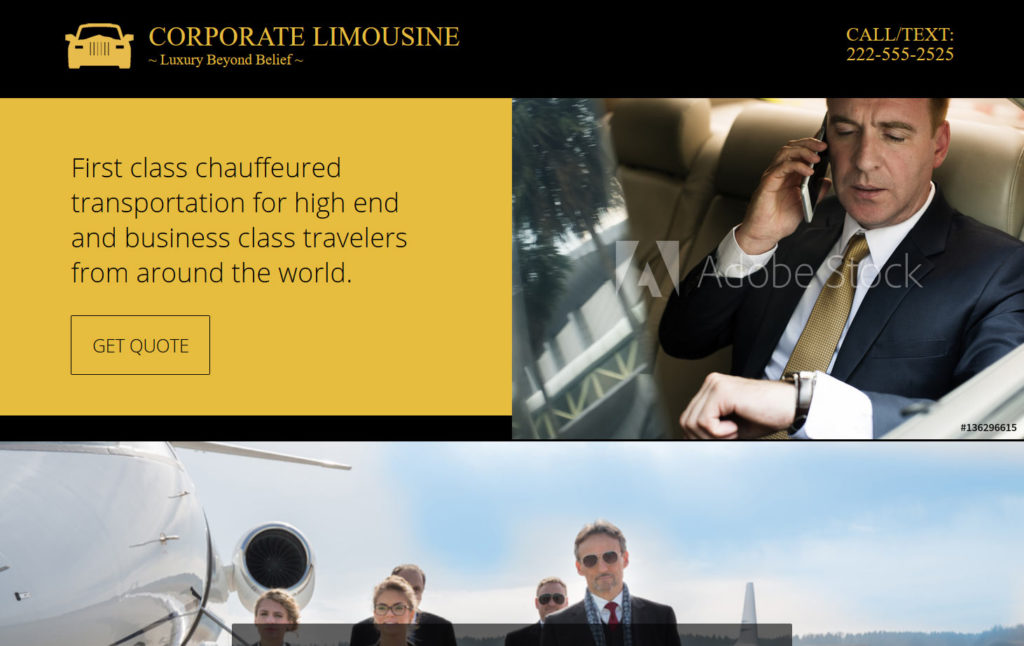 Special Car Service Fare Calculator Plugin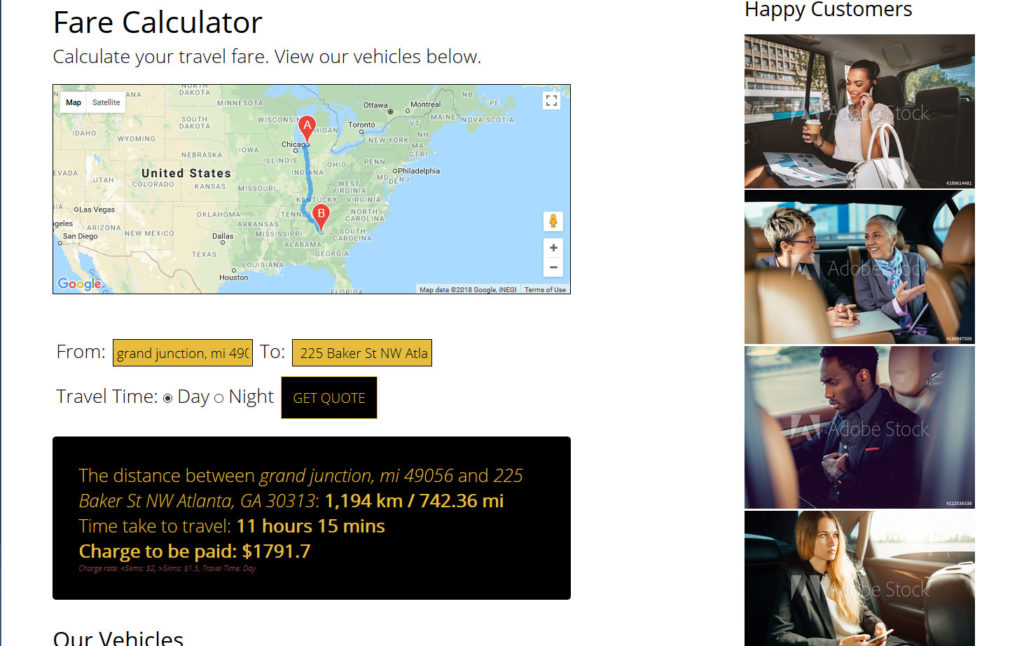 Installed is the free version. This plugin is included with the Best Plan price of $500 – STEAL!

The paid version would allow you to add different vehicles and their different pricing, add a number of different pricing options to the calculator. This calculator would be such a help to someone trying to figure out costs associated with a production or an event.
---
Themed Designed for the discriminating Limousine Service
Your clients like simple elegance. They know who they are and what they need. Give them some simple tools and a good vibe and they will love you for it.
---