A more enhanced web presence.
Included in the Better Plan
Basic Plan features
Responsive website – looks good on all devices
Your Name or Logo
Website design based on Basic, Better Plan templates (below)
3 pages of content
*Extra content added to the website by me – $35 an hour. Added design elements and functionality will be quoted individually.
Templates
View the Better Plan templates below. (click image to view in same window/tab)
Grow It Theme is a one page parallax enabled theme. Artistic, bold, different.
View in New Tab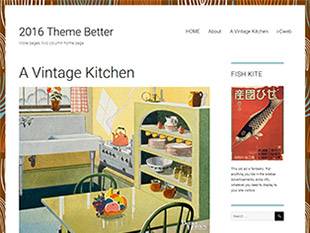 2016 Theme Better
two columns can scale to hold any type of content.
View in New Tab
---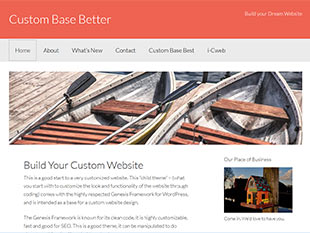 Custom Base Better Theme
is a start to an advanced website with more.
View in New Tab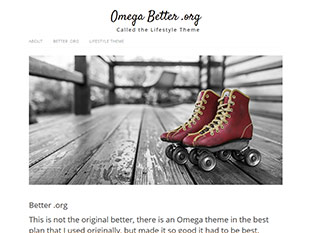 The Omega Better-org Theme is based on the Omega framework.

View in New Tab
With just the base price for the Better Plan – $300, we can get started on a great website. Make it look really nice with custom colors, fonts, logo. Add your content and pictures. Then, if you find you need more, you can scale up.
---
---
---
---
Get the Better Plan
*Your name and email is all the form below requires, and then we can talk about your new website.

---
Ready to get your mobile-friendly website? Then just click a link below to purchase and we can get started.
Purchase the Better Plan for $300. (Pay with a credit card)
Purchase the Better Plan for $300. (Pay with Paypal)