I created i-C web to help small businesses and individuals upgrade to "responsive" websites: Websites that are mobile-friendly and display well on all devices.
This is getting more and more critical, especially for business. iPads, tablets, and mobile phones are gaining on traditional computers for web browsing and these devices are becoming the norm, not the exception. So much so that search engine giant Google has decided to rank mobile-friendly websites higher in its search results.
Read these articles:
Fortune Magazine – A Google change means your website had better be mobile-friendly
The Wall Street Journal – Google Gives Boost to Mobile-Friendly Sites
CBS News – Google search shake-up favors mobile-friendly sites
CNN Money – Google search now favors mobile-friendly sites
USA Today – 'Mobilegeddon' could be bad news for 40% of top websites
Take Advantage of "Mobilegeddon"
LOS ANGELES (6:46 p.m. EDT April 21, 2015) — If your website traffic plummets suddenly Tuesday, you can blame it on "Mobilegeddon."
Google is doing this because it wants consumers to "find content that's not only relevant and timely, but also easy to read and interact with on smaller mobile screens,"USA Today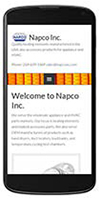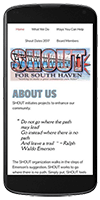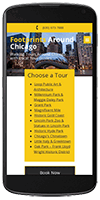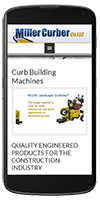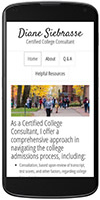 Don't be caught by "Mobilegeddon" – USA Today – 'Mobilegeddon' could be bad news for 40% of top websites – Get a Mobile-Friendly Website.
Get a Custom Website – i-Create Web, view my portfolio.
Get a mobile-friendly website – websites start at $150 ->
Remember, even if you were hit by Mobilegeddon, Google's constantly updating its mobile friendly data. Change your site to be mobile friendly, and potentially you'll may regain lost visibility within a few days.
Search Engine Land