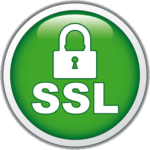 I am offering SSL (Secure Sockets Layer), which is site security for your website.
The minds behind the internet think it is time for the whole thing to become secure. Google agrees and is now giving a SEO boost to secure websites. Chrome is of course with Google (Chrome is from Google) and is going to start to give warnings if someone fills out a form, any form, on a website.
So, time to get secure. I am offering a one time fee of $50 to secure your website.
The "They" of the internet have given me a way to offer SSL to my websites more cheaply than in the past. It does take some work on my part, and that is what you are paying for. So go for it. Get your site secure.
If you would like, you can now offer online payments with a SSL enabled site. Check out Stripe, very inexpensive – https://stripe.com/